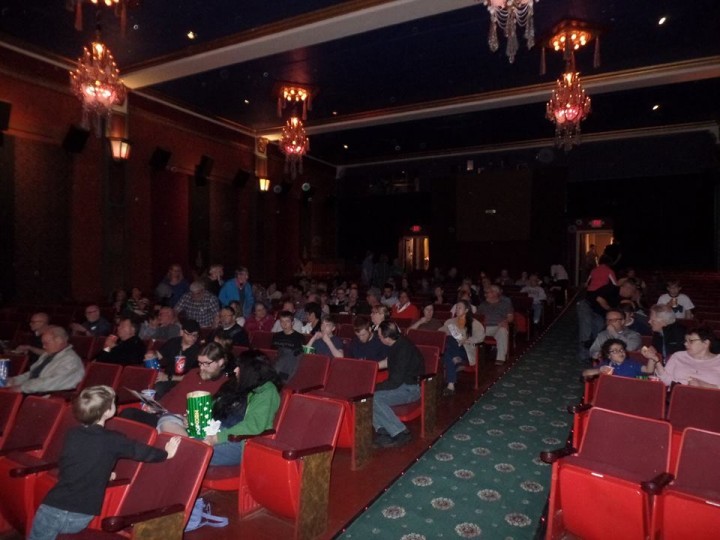 You can rent out theaters and show whatever movie you want? That's exactly what I thought when I first heard of this, not the nagging "Whats the catch?" question. The catch, btw, is  you have to get 140 people there just to break even. The thought of not filling up the place didn't really enter my mind, I was thrilled. This is the way dreamers think, theres just possibilities here.
In 2009 I met the owner of The Heights Theater in Columbia Heights, MN and tried to demonstrate I was very serious about renting his theater. I thought he'd see me as small time and say no. But Tom was very gracious and not only welcomed me to rent out the theater but let me place my own movie poster in his display.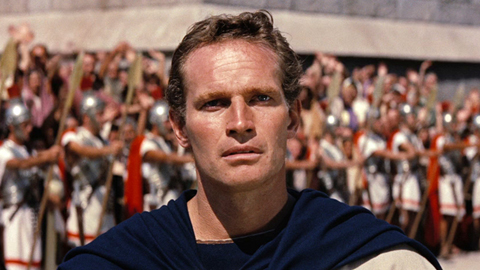 I wanted to run "The Ten Commandments" which is what my modern day screenplay is based on, but he said there was only one copy and it had sound issues, so he recommended Ben-Hur. I was thrilled with that choice.
I did something pretty risky tied to this event. I can't even recall if my wife Carol knew I was going to have the event, but she didn't know that I had this poster of my movie made professionally (for free, a different story), one that she had  sketched out a rough version of earlier. I took her to see Casablanca at the Heights and had my poster in their display. The showing was sold out and we had to stand in line outside, and as we were entering she saw the poster, and I think she thought she was dreaming. I can't say for a fact how she remembers t his, but I thought it was  pretty hilarious to have her be suddenly looking at something she originally designed displayed at a theater.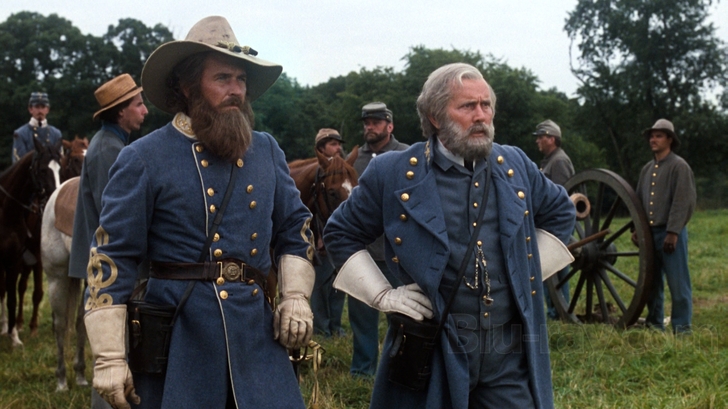 We ended up showing 4 films in 2009 as part of a classic film group. After Ben-Hur (180 people), Lawrence of Arabia (260 people), Fiddler on the Roof (140 people) and Gettysburg (100 people). I ended up renting it out again in 2015 to show "The Ten Commandments" as they finally came out with a digital version that was perfect.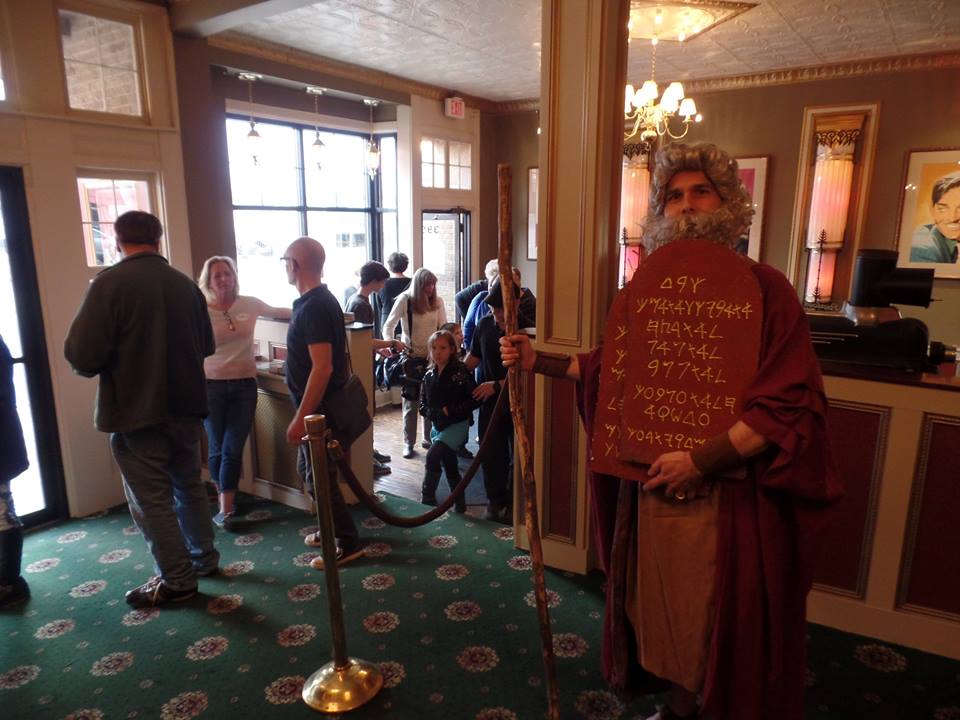 Moses there was my friend Greg B. who made the night a smashing success. We had 200 people come and the strangest part of the evening is in the movie when Nefritiri says she killed Memnet, and the crowd burst out laughing. Me and the kids still wonder why that was so funny.
This is a dream come true from my past, and while I did burn out on making those nights successful, I wouldn't trade the memory for anything.
Categories: Dreams, Uncategorized